Product Item : Home Decorative Competitive Wooden Cornice Mouldings
Wooden cornice mouldings are designed to give the house builder a selection of shapes and sizes to suit all applications from kitchens and bathrooms to hallways and lounges. Donglai Home Decorative Competitive Wooden Cornice Mouldings is mainly made from radiata pine ,Chinese fir, MDF or HDF. After drying in the Kiln Drying, the moisture content is controlled at 8%-12%. The cornice moulding are finished with white gesso primed or custom. The size tolerance is only ±0.3mm. Packing is neat with 0.20mm plastic bag for inner packing and pallets are coverd with plywood or carton then steel for strength. We have a professional QC team during the whole production till loading. Before your purchasing, we can send free samples for you to check the quality. Donglai will send you the photos start from the raw material to show you every process.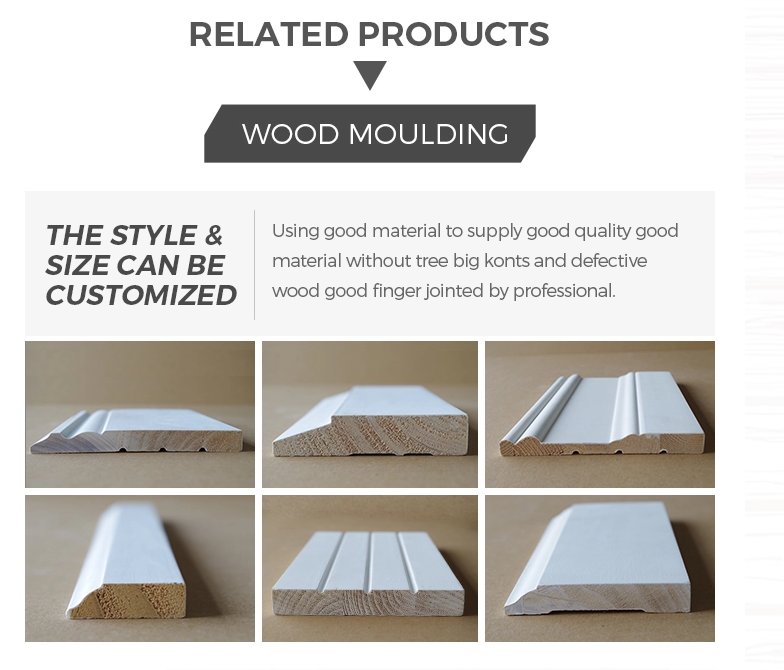 Packing:
Size: Customized
Inner packing: 0.20mm plastic bag
Outer packing: pallets are covered with wood or carton and then steel for strength.
Container size: 20'GP or 40'H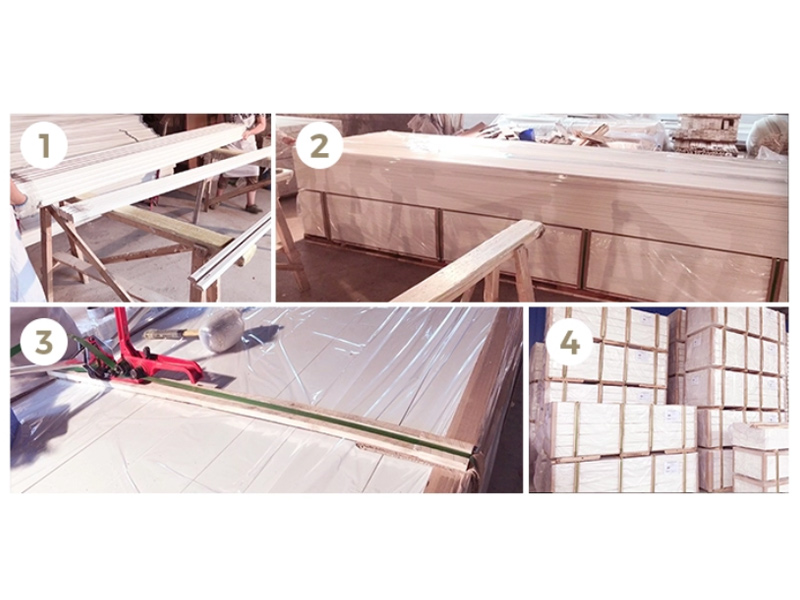 FAQ
Q : Are you factory or trading company?
A : We are a leading manufacturer of different types of wood and MDF mouldings.

Q : What is the moisture content of wood mouldings?
A : within 8%-12%.

Q : How about the Formaldhyde Emission Standards?
A : E0.

Q : Can you make customized sizes?
A: :Sure, we can manufacture as your sizes and designs.

Q : How long time will it take for production?
A : Within 25 days after confirming the order.